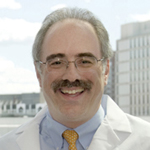 Professor of Stem Cell and Regenerative Biology Grousbeck Professor of Pediatrics
Utilizing the zebrafish as a model system, the Zon Laboratory focuses on the developmental biology of hematopoiesis and cancer.
Boston Children's Hospital
Karp Family Research Laboratories, 7th Floor
300 Longwood Avenue
Boston, MA 02115
Tel: 617-919-2069
Email: zon@enders.tch.harvard.edu
Website:
http://zon.tchlab.org/
Lab Size: Greater than 20
Summary
The laboratory focuses on the developmental biology of hematopoiesis and cancer.   We have collected over 30 mutants affecting the hematopoietic system.  Some of the mutants represent excellent animal models of human disease.  We also have undertaken chemical genetic approach to blood development and have found that prostaglandins upregulates blood stem cells.  This has led to a clinical trial to improve engraftment for patients receiving cord blood transplants.  We recently developed suppressor screening genetics and found that transcriptional elongation regulates blood cell fate. 
The laboratory has also developed zebrafish models of cancer.  We have generated a melanoma model in the zebrafish system using transgenics.  Transgenic fish get nevi, and in a combination with a p53 mutant fish develop melanomas.  We recently found a histone methyltransferase that can accelerate melanoma, and discovered a small molecule that blocks transcription elongation and suppresses melanoma growth.
Publications
White RM, Cech J, Ratanasirintrawoot S, Lin CY, Rahls PB, Burke CJ, Langdon E, Tomlinson ML, Mosher J, Kaufman C, Chen F, Long HK, Kramer M, Datta S, Neuberg D, Granter S, Young RA, Morrison S, Wheeler GN, and Zon LI.  DHODH modulates transcriptional elongation in the neural crest and melanoma.  Nature. 2011, Mar 24:471, 518-522.
Ceol CJ, Houvras Y, Jane-Valbuena J, Bilodeau S, Orlando DA, Battisti V, Fritsch L, Lin WM, Hollmann TJ, Ferre F, Bourque C, Burke C, Turner L, Uong A, Johnson LA, Beroukhim R, Mermel CH, Loda M, Slimane A-S-A, Garraway L, Young RA, and Zon LI.  The histone methyltransferase SETDB1 is currently amplified in melanoma and accelerates its onset.  Nature, 2011, Mar 24:471, 513-517.
Bai X, Kim J, Yang Z, Jurynec M, Lee J, LeBlanc J, Sessa A, Jiang H, Grunwald DJ, Lin S, Orkin SH, Zon LI.  TIF1 controls erythroid cell fate by regulating transcriptional elongation. Cell, 2010 Jul 9;142(1):133-143.  (PMC code pending)
North TE, Goessling W, Peeters M, Li P, Lord AM, Dzierzak E, and Zon LI.  Hematopoietic stem cell development is dependent on blood flow and nitric oxide signaling. Cell, 2009, 137(4):736-748.  PMC 2722870