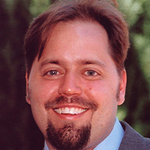 Assistant Professor in Radiology
Development of modulators of chromatin modifying enzymes in particular classII HDACs.
Massachusetts General Hospital
Simches Research Bldg. 5.212
185 Cambridge Street, Boston MA  02114
Tel: 617-643-6286
Email: ralph@broad.harvard.edu
Website:
http://mazscience.com/
Lab Size: Fewer than 5
Summary
Research in the Mazitschek lab is centered at the interface of biology and organic chemistry, and aims to study biological systems at the molecular level with the tool set offered by modern chemistry. In particular, I am interested in the biology of epigenetic regulators and aminoacyl tRNA synthetases, and their role in cancer, neurology, immunology and infectious diseases.

As a Chemical Biologist, I find it intriguing to use small organic compounds, either derived from nature or rationally developed in our own lab, as tools to study complex cellular processes. Small molecules are in many ways orthogonal and complementary to genetic methods, and offer a degree of resolution that is unattainable by other approaches, therefore providing exceptional spatial and temporal control in mechanistic studies.

Our goal is to establish the "trinity" of small molecule, biological target and cellular phenotype. Such knowledge enables the dissection of molecular pathways that regulate cellular function and the identification of disease-relevant molecular targets.We aim to exploit these in translational research for the development of novel therapeutic approaches to address unmet clinical needs.

Publications
The cytoplasmic prolyl-tRNA synthetase of the malaria parasite is a dual-stage target of febrifugine and its analogs.
Herman JD, Pepper LR, Cortese JF, Estiu G, Galinsky K, Zuzarte-Luis V, Derbyshire ER, Ribacke U, Lukens AK, Santos SA, Patel V, Clish CB, Sullivan WJ Jr, Zhou H, Bopp SE, Schimmel P, Lindquist S, Clardy J, Mota MM, Keller TL, Whitman M, Wiest O, Wirth DF, Mazitschek R.
Sci Transl Med. 2015 May 20;7(288):288ra77. doi: 10.1126/scitranslmed.aaa3575.

Halofuginone and other febrifugine derivatives inhibit prolyl-tRNA synthetase.
Keller TL, Zocco D, Sundrud MS, Hendrick M, Edenius M, Yum J, Kim YJ, Lee HK, Cortese JF, Wirth DF, Dignam JD, Rao A, Yeo CY, Mazitschek R, Whitman M.
Nat Chem Biol. 2012 Feb 12;8(3):311-7. doi: 10.1038/nchembio.790.

Synthesis of [18F]BODIPY: bifunctional reporter for hybrid optical/positron emission tomography imaging.
Hendricks JA, Keliher EJ, Wan D, Hilderbrand SA, Weissleder R, Mazitschek R.
Angew Chem Int Ed Engl. 2012 May 7;51(19):4603-6. doi: 10.1002/anie.201107957.

Identification and validation of tetracyclic benzothiazepines as Plasmodium falciparum cytochrome bc1 inhibitors.
Dong CK, Urgaonkar S, Cortese JF, Gamo FJ, Garcia-Bustos JF, Lafuente MJ, Patel V, Ross L, Coleman BI, Derbyshire ER, Clish CB, Serrano AE, Cromwell M, Barker RH Jr, Dvorin JD, Duraisingh MT, Wirth DF, Clardy J, Mazitschek R.
Chem Biol. 2011 Dec 23;18(12):1602-10. doi: 10.1016/j.chembiol.2011.09.016.

Chemical phylogenetics of histone deacetylases.
Bradner JE, West N, Grachan ML, Greenberg EF, Haggarty SJ, Warnow T, Mazitschek R.
Nat Chem Biol. 2010 Mar;6(3):238-243. Epub 2010 Feb 7.